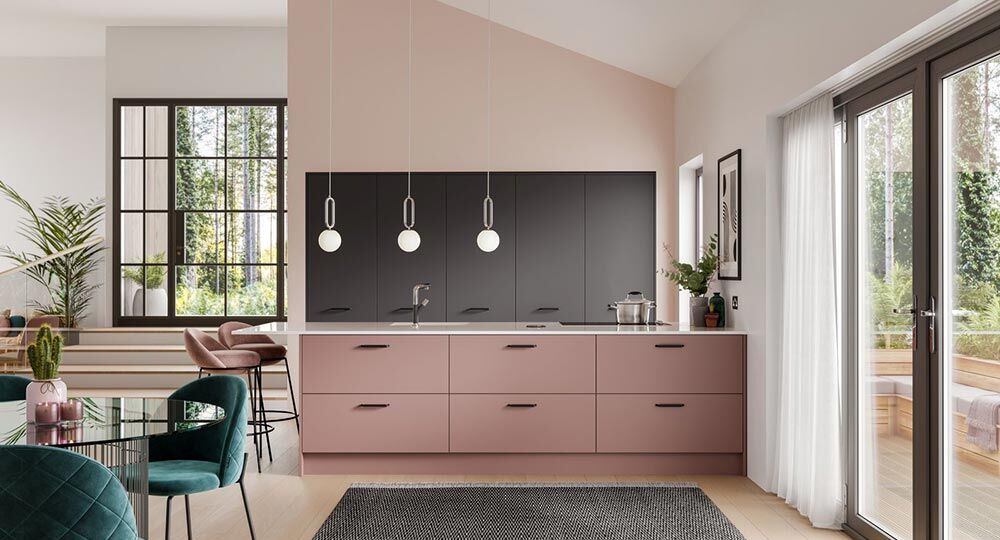 DUSKY PINK
This extremely current hue is getting a lot of attention thanks to its minimalist and modern feel. It has become one of the most sought-after colours in home décor. Dusky Pink sits comfortably with black and brass tones to create a fresh new look and brighten any kitchen space.
Dusky Pink is available across all of our ranges as a paint to order option.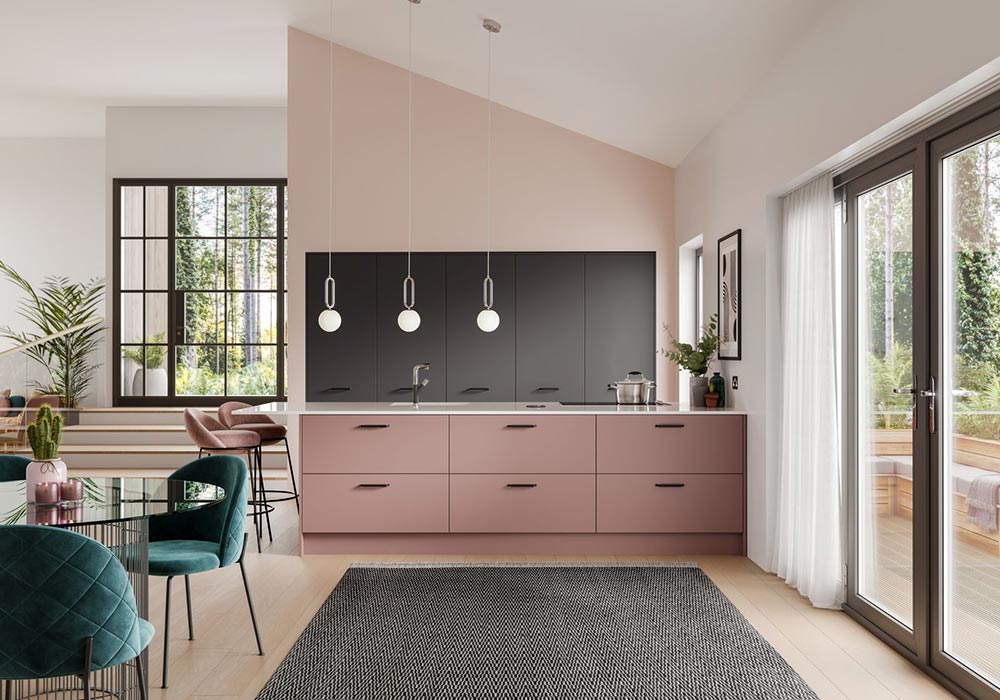 INDIGO
The blue revolution! Whilst grey has remained the greatest colour contender over recent years, dark blue tones are capturing our eyes. Indigo Blue offers a cool edge to a sharp and classic kitchen. Available in Urban and Princeton as well as paint to order colours across all of our painted ranges.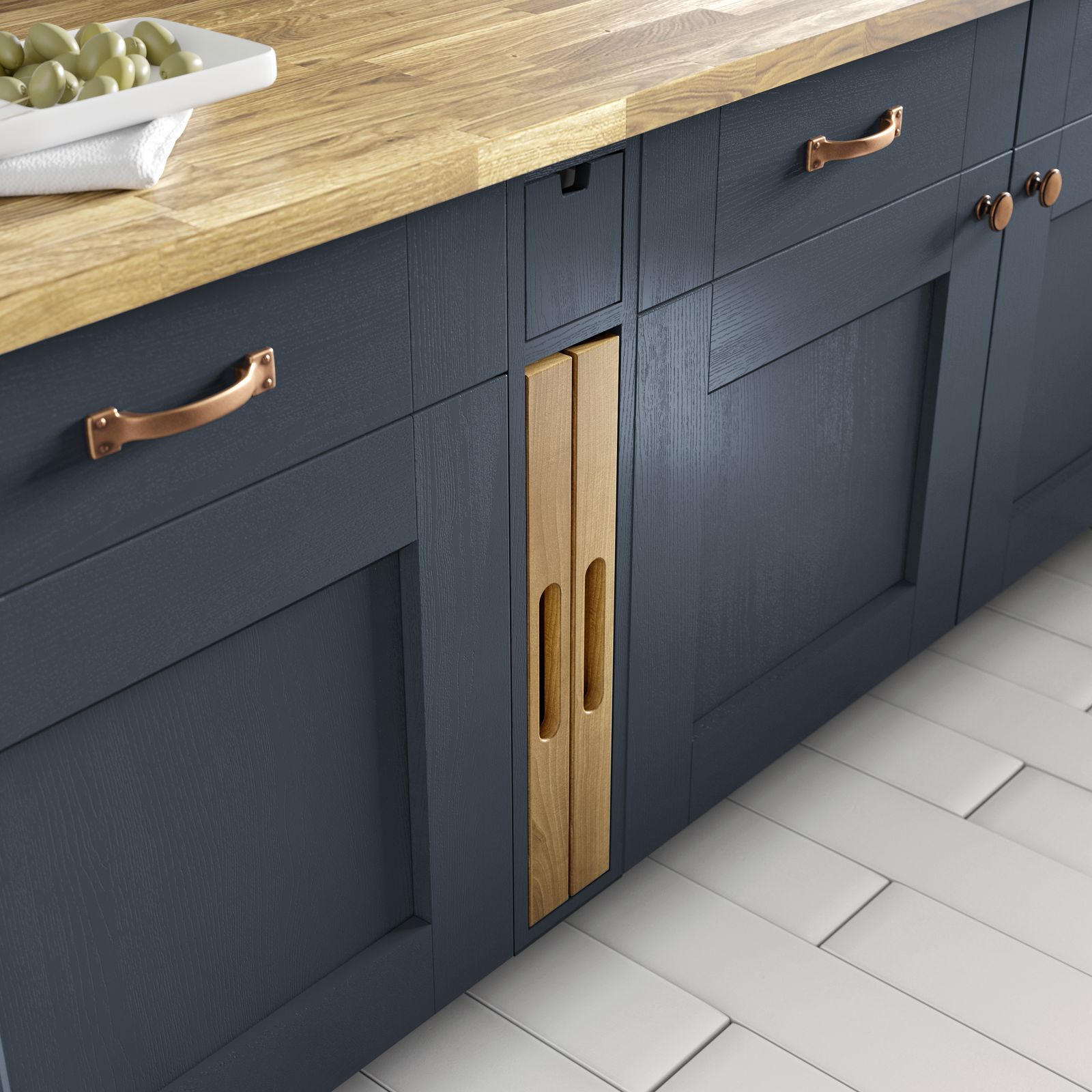 GO GREEN
Bring a little green indoors. Darker kitchen colours are on the up and Bottle Green provides the perfect blend in meeting this growing trend. Perfect for cabinets or adorning walls, there is always a space in the 'heart of the home' for natures favourite. All shades of green invigorate our living spaces and the new Bottle Green and Atlantic Green does not disappoint. Look out for the new Hunters Green coming soon!